Feel free to order as many color samples as you'd like.
Get them delivered to your doorstep within just 2 working days, so you can see them up close and personal. You'll receive the purchase amount back as a discount code. 🌈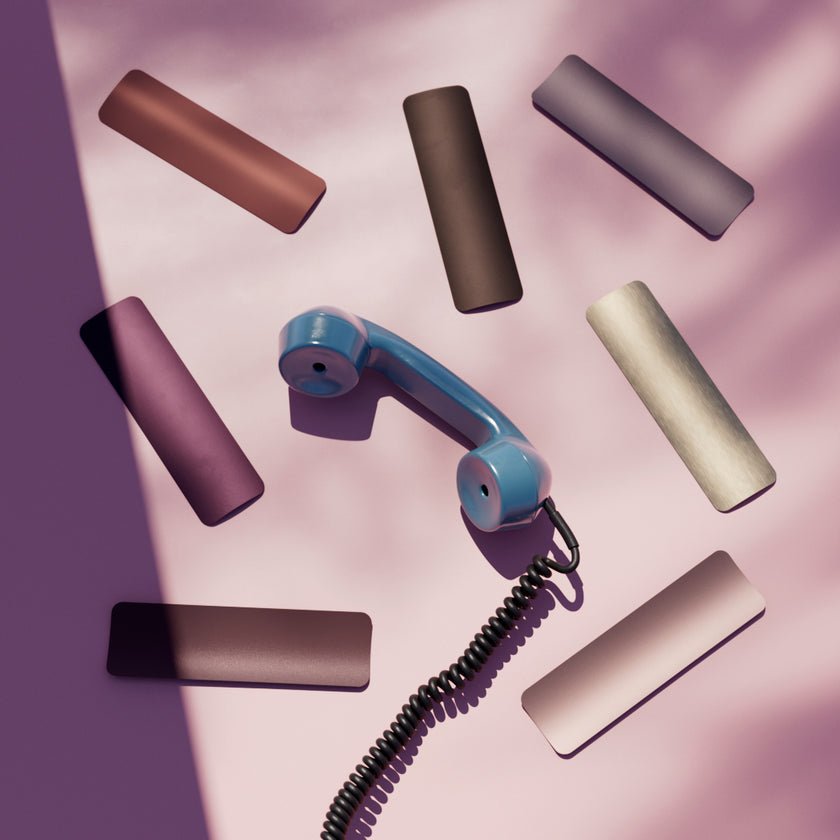 Frequently Asked Questions
Why only 40 colors and not 9,000?

If you've ever stood in front of a color fan deck of 9,000 colors in the hardware store, you'll understand. More choice is certainly not always better. We have chosen the colors that suit today. Whatever you choose, there is no bad choice.
Can I see your colors in real life?

Yes, you can order samples from us. This costs € 1 per sample. When you finally have chosen a color and want to order, you will receive the price paid for the samples back as a discount.
Why are your color samples 1 euro?

We have made our website in such a way that the colors of our blinds look lifelike. This way you can already make a nice pre-selection of colors. We are happy to send you the colors you are unsure about. What you then pay for the color samples including shipping, you will receive back as a discount code when you receive your Mr. Jealousy's is going to order. For example, the color samples are actually just free. 🌈